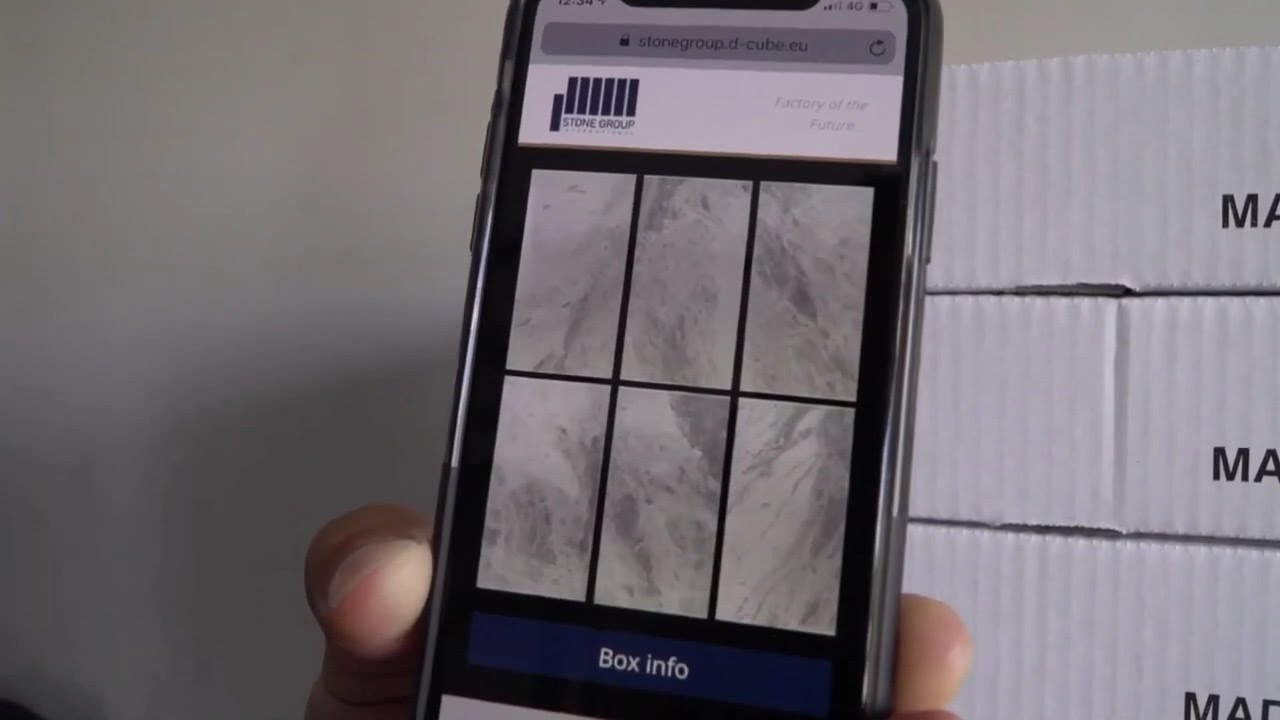 What's in the box
Application: What's in the box
Having "Geoffrey" in our service and by exploiting "his" full potential, we developed a mobile application that enables tiles' tracking, of every box. In order to make that happen, we add a unique QR code on every tile box, which can be scanned using any smartphone with QR scanner and gain the following:
Complete real-time information for each pallet and tile box in all orders. Through the mobile application, all tiles can be tracked separately, from each box of every order, while offering all the product information on the screen.
Real-time detailed information of all tiles in every order.
In the same mobile application HQ dry-lay photos of each tile are included.